Tuscany Wine Tours With Your Host Sergio

 
If you're searching the net for private Tuscany wine tours, this is the site to browse. This is one of the few sites where you'll deal and book directly with the person who will be doing your tour. My name's Sergio, and I'll introduce Tuscany and its wines as only a local can. However a day in Tuscany with me isn't "just" about wine. We'll also enjoy the iconic Tuscan scenery, and make numerous stops for photos.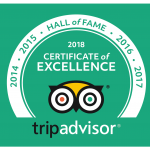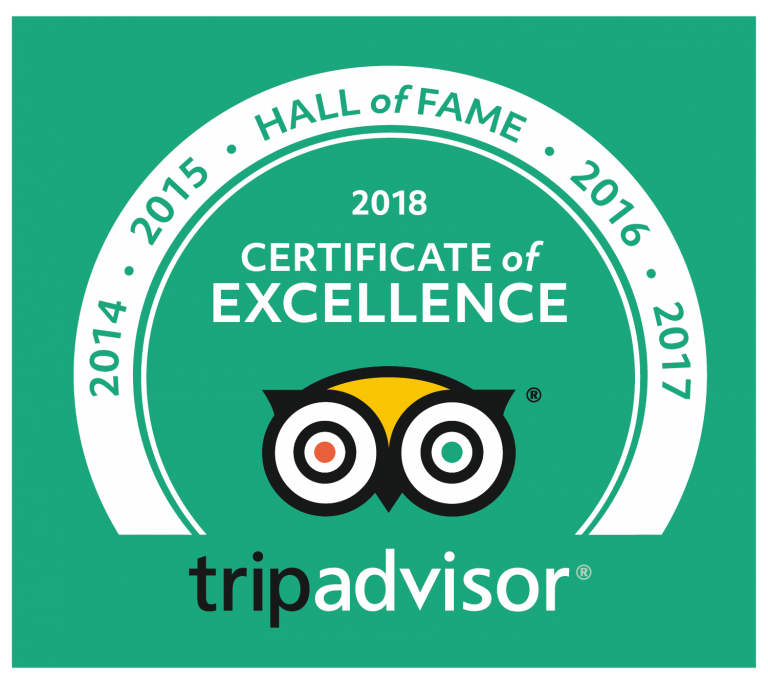 Pick up is from your doorstep (not from a meeting point), and travel is in the comfort of a recent model minivan with AC. Please contact me there's no obligation.
Wine Lover's Special & Tuscany Scenic Tour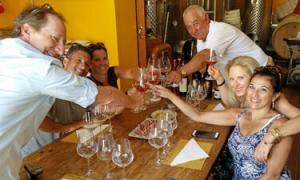 My premium Tuscany wine tour has been designed for wine lovers and anyone who cares to learn more about Tuscan wines. Enjoy personalized sit down tastings at family wineries of Chianti and Super Tuscan wines. We also have guided tours of the cellars. You'll receive expert guidance in English, and many suggestions on how best Tuscan wines can be enjoyed. Scenic Wine Tours in Tuscany is the name of my site, so there will also be ample time dedicated to contemplating and photographing the spectacular landscapes. Lunch at a delightful restaurant or at a small winery is included. All my Tuscany wine tours are strictly private, and pick up is directly from your accommodation.
Farm to Table Home Cooked Lunch & Wine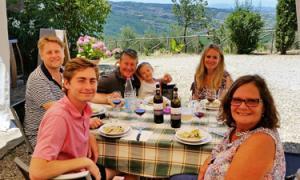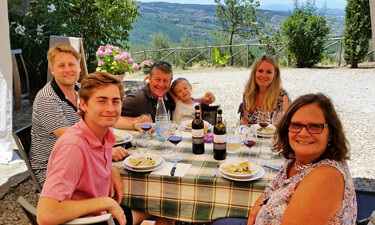 Restaurants can be fine, but wouldn't it be great to sample some home cooking? Well here's your chance, as we take a Chianti wine tour to one of the region's smallest family estates. The owner isn't a chef, "just" a great cook as you'd expect the perfect Italian lady to be. Above all this is one of the last estates that still raise animals and grow vegetables. Everything on your plate is strictly farm to table, and you won't ever eat fresher food. Of course they also produce excellent Chianti wines and olive oil, which you will enjoy with your meal. Last but not least, we'll take time to enjoy the iconic Tuscan countryside making stops to admire the scenery and take photos. Your Tuscany wine tour will be strictly private and departure is from your doorstep.
Become A Tuscan Wine Maker For A day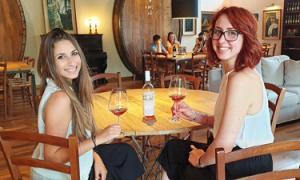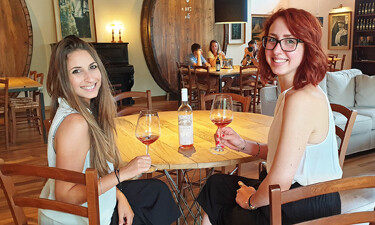 Would you like to blend your own wine, or have you ever wondered how a wine is put together? Well today you can become a wine maker for a day and find out. We'll have five mono varietal wines straight from the barrel with which to experiment an infinite amount of blends. The estate's resident wine maker will guide you through the process of using your nose and taste buds to produce the wine you like best. Your personal formula will then be bottled and shipped directly to your home. You can even design your own label. The whole day will be strictly private, your travel and wine making session will be for yourselves only Pick up is directly from your accommodation, and we also enjoy a scenic drive of the Tuscan countryside.
Personal Photo Shoot In The Tuscan Vineyards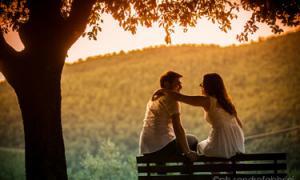 Have your day in Tuscany become a lifelong memory to look back on many times in the future. A Chianti wine tour and personalized photo shoot. Your own professional photographer as we travel through the Tuscan countryside. Couples, families and friends will have the perfect memory. The day also includes a home cooked lunch with paired wine tasting of Chianti, Chianti reserve and Super Tuscan wines at one of Tuscany's top wineries. I'm a state licensed company with access to limited traffic areas, therefore my Tuscany wine tours depart directly from your accommodation. The day is obviously strictly private.
Discovering Genuine Olive Oil & Chianti Wines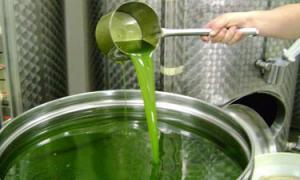 We hear a lot about olive oil and it's health benefits, but also about fake products. I promise that after today you'll know enough to choose wisely. We visit an olive oil producer to enjoy a tasting and short lesson on how to recognize quality products. It's not difficult when you know how. There will also ample time dedicated to enjoying the Tuscan scenery, plus a sit down tasting at one of the wineries from my premium Wine Lover's Tour. I'm a state licensed company with access to limited traffic areas. This means that my Tuscany wine tours depart directly from your hotel or apartment.
Day Tour of The Tuscan Landscapes Plus Wine Tasting
This is a great tour if you would like to enjoy the iconic Tuscan countryside but only have a casual interest in wine. Of all my wine tours, this is the one that puts a little more emphasis on the landscapes. However we'll still be enjoying some great Chianti wine tastings. It also has a slightly lower price tag, and for four or more participants, the fee equals or betters those for group tours. Why do a group tour when you can have the comfort and flexibility of a vehicle and driver all for yourselves? Though less wine focused than my other tours, we still have two winery visits with tasting of Chianti and Super Tuscan wines. The tour departs directly from your accommodation in Florence: other locations on request.
Tuscany Wine Tour & Scenic Drive From Florence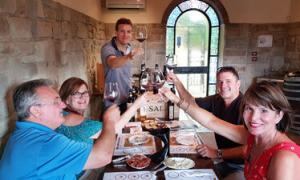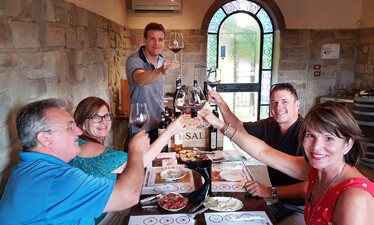 A specific version of my "Wine Lover's Tour" which sets out from Florence city center. I'm a licensed livery service with access to all parts of town, which is why and I can offer you pick up directly from your doorstep, not from a meeting point as others propose. This is a private Tuscany wine tour where you will travel in a recent model minivan just for yourselves, and wine tastings will be seated with a private table and personalized service. Ample time will be dedicated to contemplating the iconic Tuscan landscapes and taking photos. A perfect combination of fine wines and scenery, with full guidance in perfect English. My promise is that you'll take home a renewed view of Tuscany, it's culture, and Chianti wines.
Siena and San Gimignano in One Day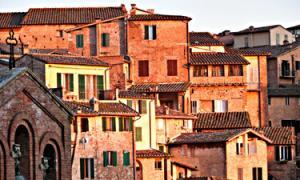 Tuscany wine tours can also be about city destinations such as Siena and San Gimignano. Of course we'll also visit a small family winery run by a husband and wife team to taste Chianti and Vernaccia. In fact Vernaccia is one of the few white wine produced in Tuscany.  The morning will see us in San Gimignano the town of towers, and everyone's favorite, while the afternoon is dedicated to the red bricked town of Siena, second only to Florence in beauty. I'm a state licensed driver with access to limited traffic areas. You will travel privately and pick up is from your hotel or apartment (not from a meeting point).