Private Tuscany Wine Tours with Sergio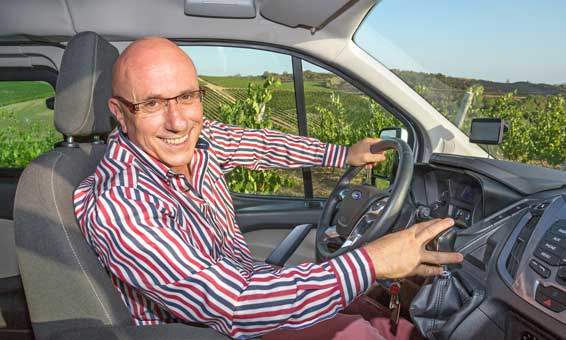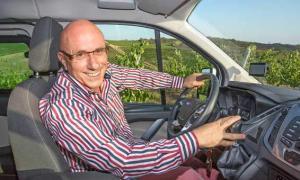 If you're searching the net for private Tuscany wine tours, this is the site to browse. This is one of the few sites where you'll deal and book directly with the person who will be doing your tour. My name's Sergio, and I'll introduce Tuscany and its wines as only a local can. However a day in Tuscany with me isn't "just" about wine. We'll also enjoy the iconic Tuscan scenery, and make numerous stops for photos.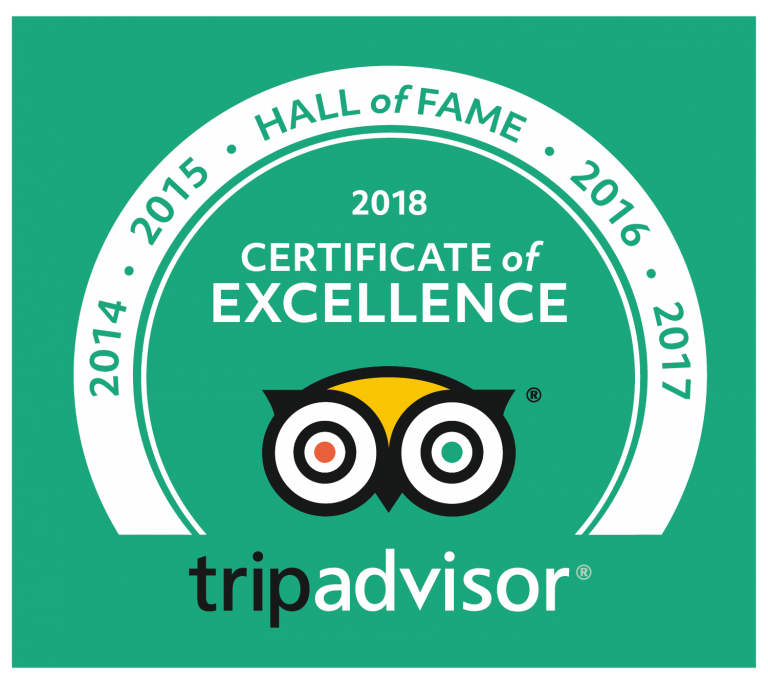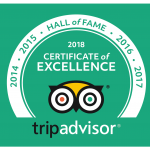 Pick up is from your doorstep (not from a meeting point), and travel is in the comfort of a recent model minivan with AC. Please contact me there's no obligation.
Starting Price Tour of Tuscany & Wine Tasting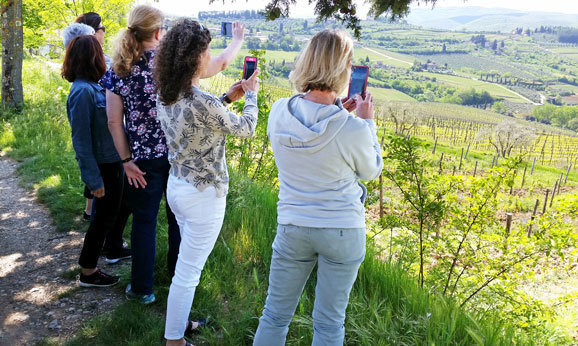 This is a more economic tour if you would like to enjoy the iconic Tuscan countryside but only have a casual interest in wine. Of all my wine tours, this is the one that puts a little more emphasis on the landscapes. However we'll still be enjoying some great Chianti wine tastings. It also has a slightly lower price tag, and for four or more participants, the fee equals or betters those for group tours. Why do a group tour when you can have the comfort and flexibility of a vehicle and driver all for yourselves? Though less wine focused than my other tours, we still have two winery visits with tasting of Chianti and Super Tuscan wines. The tour departs directly from your accommodation in Florence: other locations on request.
Wine Lover's Special Private Tuscany Tour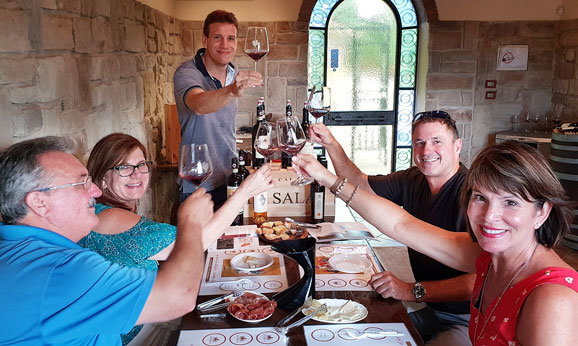 My most requested private Tuscany wine tour that's been designed with wine lovers in mind, but also for anyone eager to learn about Chianti & Super Tuscan wines. We'll enjoy seated tastings in uncrowded rooms, at the best family estates. We'll also have guided tours of the cellars with expert guidance in perfect English, and suggestions on how best Tuscan wines can be enjoyed. Scenic Wine Tours in Tuscany is the name of my site, so there will also be ample time dedicated to contemplating and photographing the spectacular landscapes. Being my premuim tour, the pace is slow to slower. A Tuscan lunch at a delightful restaurant is included, and pick up is directly from your accommodation.
Extra Private Connoisseur's Wine Tour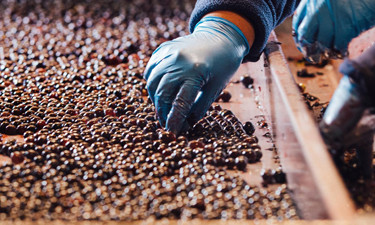 My premium tour with an extra level of privacy, for anyone who enjoys quality wines. We'll enjoy the tasting of ultra premium wines, and a four course home cooked lunch, in the intimacy of rooms that have been reserved exclusively for yourselves. A no compromise day, with the best in Tuscan food and wine. Though I'm suggesting it's a tour for Connoisseurs, it's open to both experts and beginners. I'll be happy to explain Tuscany's wines, and how best they can be enjoyed. The tour also includes a scenic drive of the Tuscan landscapes, with stops for photos. Pick up directly from your doorstep in Florence & other locations.
Tuscan Farmhouse Cooking Class & Wine Tasting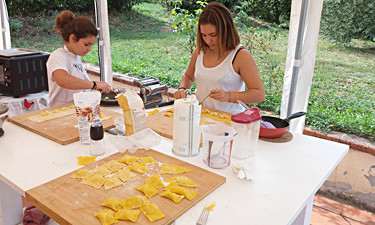 My private Tuscany cooking class is a full immersion in the traditions of the Tuscan dinner table. You could consider it a course on how to how to prepare the perfect Sunday lunch. But there's even more. We'll also be tasting genuine Extra Virgin Olive Oil, and ending the day with a tasting of Chianti and Super Tuscan wines. You'll be learning to cook typical Tuscan recipes, including starters, home made pastas, a meat dish and sweet. The setting is a small family farm with fabulous views of the Tuscan countryside. The afternoon will be dedicated to a scenic drive of the Tuscan countryside, and a visit to a family winery.
Personal Photographer & Tuscany Wine Tasting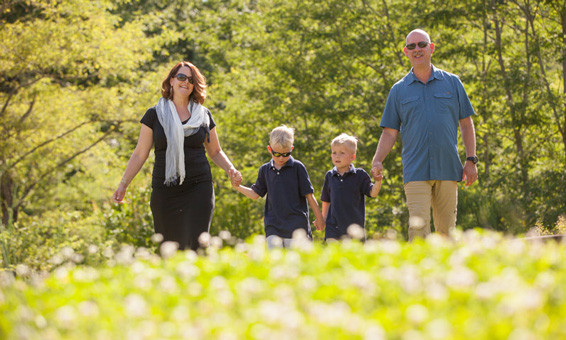 Have your day in Tuscany become a lifelong memory to look back on many times in the future. A Chianti wine tour and personalized photo shoot in the vineyards, with Sandro Fabbrini one of the top professionals of the area. Couples, families and friends will have the perfect memory. Of course we'll also be enjoying wine tasting at one of my guest's favorite wineries, from my Wine Lover's Tour, plus a Tuscan light lunch at a local restaurant. I'm a state licensed driver with access to limited traffic areas, therefore all my private Tuscany wine tours depart directly from your accommodation.
San Gimignano & Chianti Town & Country Tour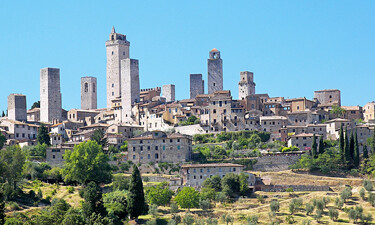 My San Gimignano and Chianti tour combines a visit to the medieval Manhattan, wine tasting and a scenic drive through the gorgeous Tuscan countryside. It includes free time in San Gimignano, which is without doubt everyone's favorite hilltop town, followed by a three course lunch with paired wine tasting. Then to finish the day, we enjoy a scenic drive through the Tuscan countryside, with stops for your holiday photos. It's a taste of everything Tuscany.
Brunello di Montalcino Wine Tour from Florence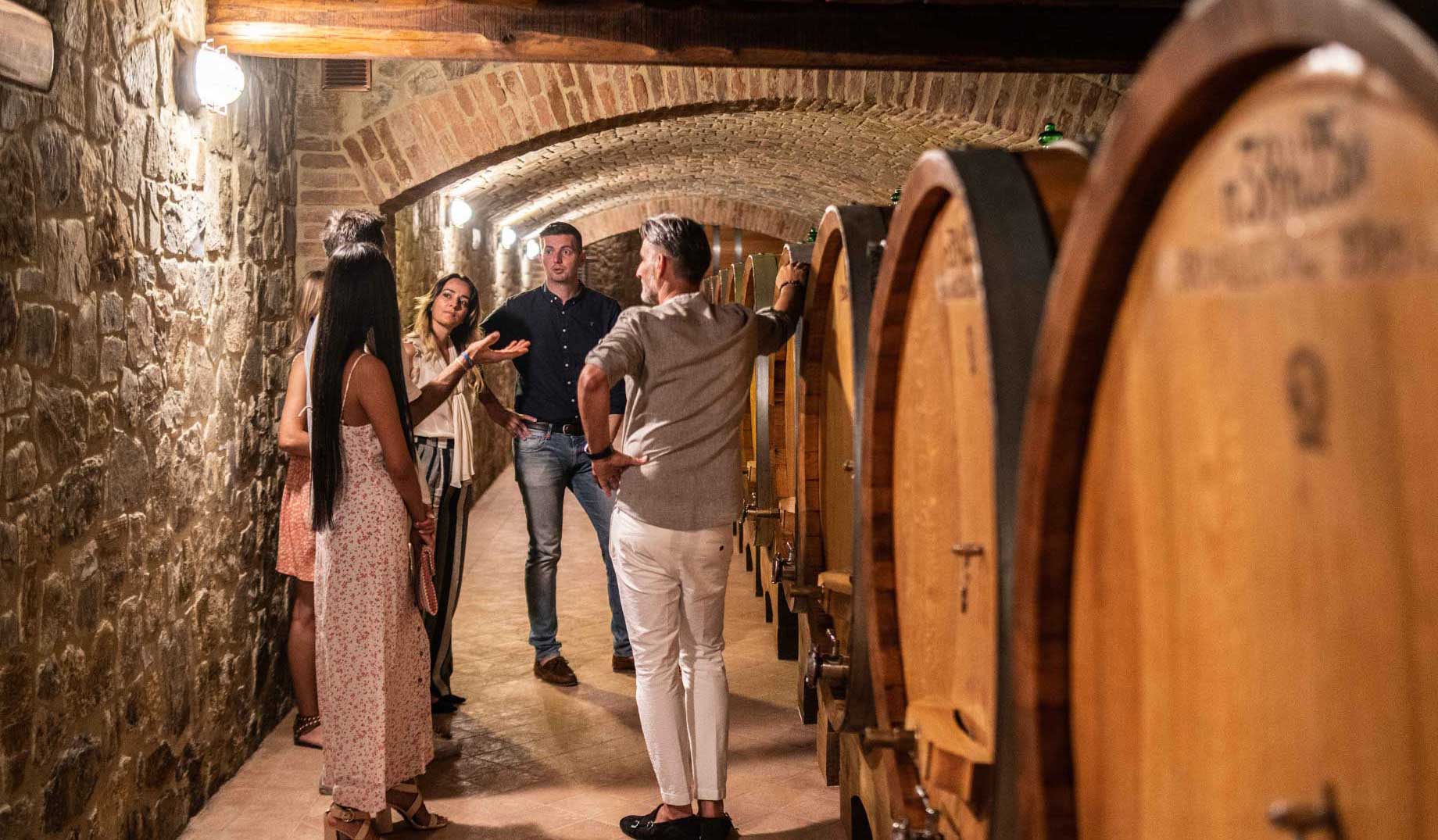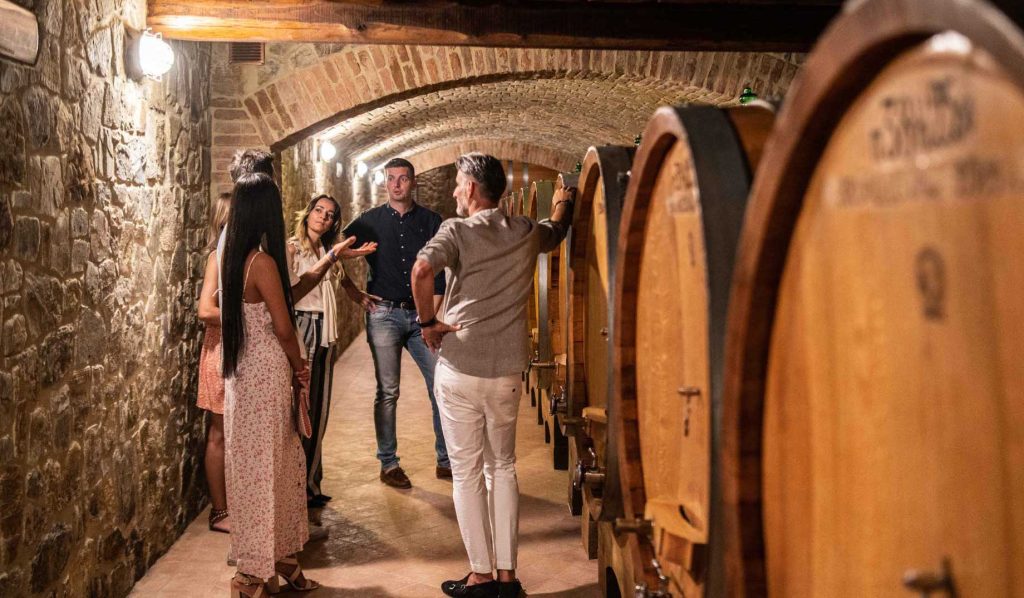 It's a two hour drive from Florence to the Brunello wine region, which is situated in central Tuscany around the town of Montalcino. Brunello is one of Tuscany's and the world's most prestigious wines, so lovers of excellence will have plenty to be happy with. Brunello is a diminutive of Bruno (brown), which refers to the color the wine assumes, with it's extended aging period. It can only be put on sale five years after the harvest, but it's considered to be at it's best from ten years upwards. We visit two wineries for extended stays of about one and a half hours, and also visit the tiny medieval town of Montalcino. This tour is carried out by my partner Maurizio Bellini.
Private Tuscany Wine Tour from Loro Ciuffenna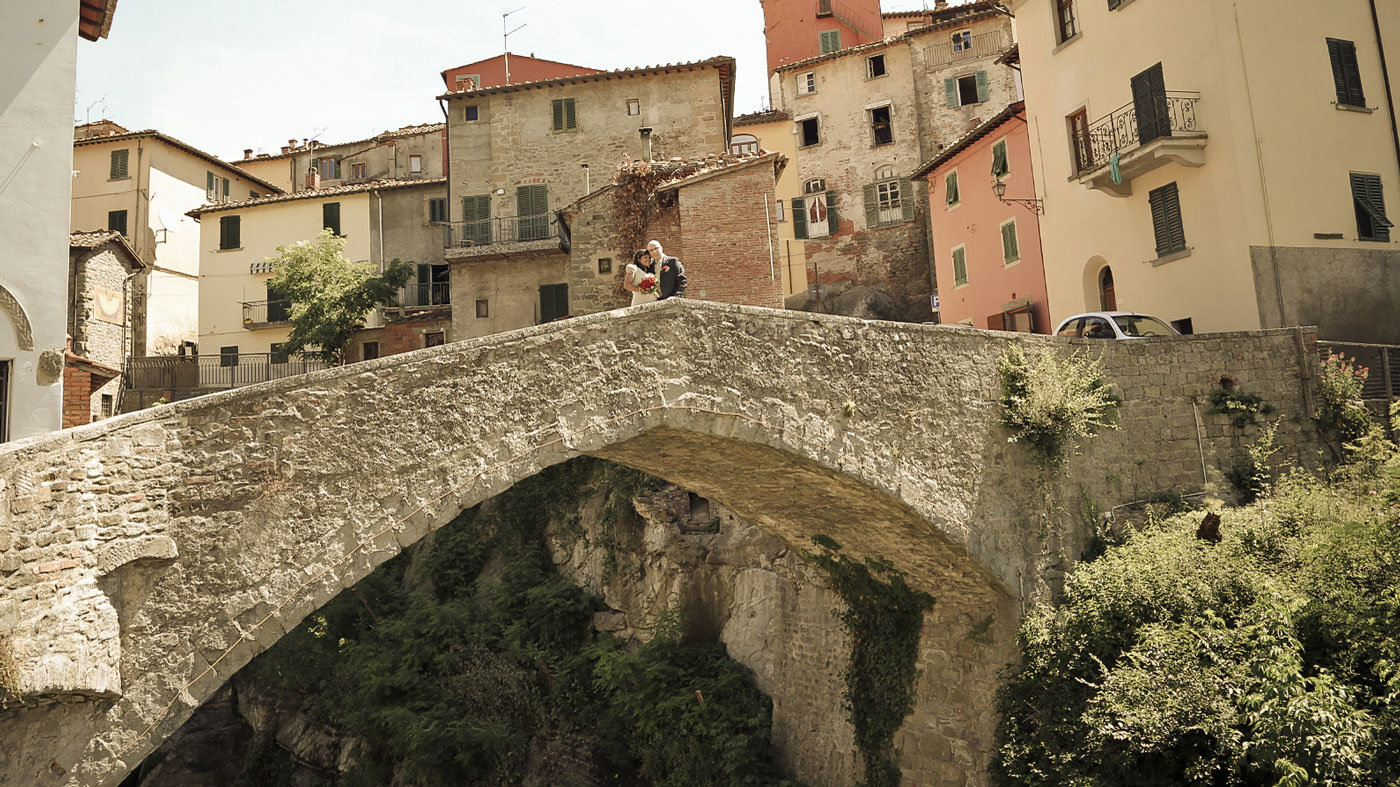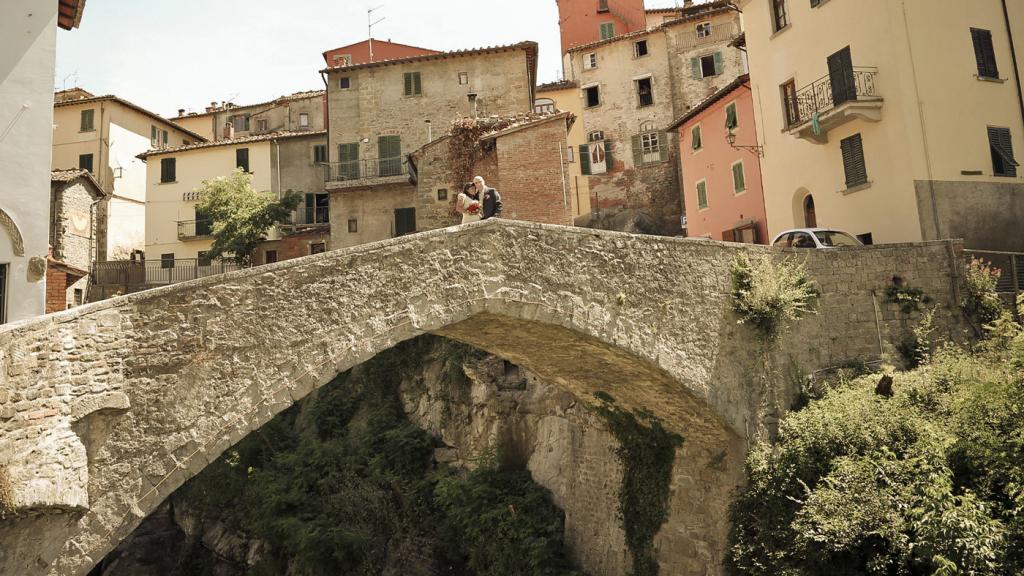 Staying somewhere in and around Loro Ciuffenna? Then I have good news, as I can pick you up from your accommodation anywhere in the area. Even the surrounding mountains and remote locations. Lovers of the best wines and gorgeous scenery will find all they desire on this tour. Our private Tuscany wine tour from Loro Ciuffenna will include two winery visits with cellar tours, and sit down tastings. As with all my excursions, ample time will also be dedicated to admiring the stupendous Tuscan scenery, and of course there will be stops for your holiday photos.