Tuscany's Most Prestigious Wines
Your Brunello Montalcino Tour includes:
• Tasting of highly rated Brunello & Super Tuscan wines
• Visits to two estates with cellar tours
• Scenic drive of the Tuscan landscapes
• Guidance in perfect English
• Pick up directly from your accommodation
• Recent model private minivan with AC
Price list at bottom of page
The Brunello wine district of Montalcino (Valdorcia) is two hour drive from Florence, consequently lovers of these wines are going to have to be patient with travel times. The total time of the tour is nine / ten hours. Furthermore, Brunello wines are a little more expensive than what can be found on my other tours,  and this reflects what I have to pay for tastings. For these reasons this tour has a higher price tag than my offerings to the Chianti region.
However we'll be tasting some of the world's most prestigious wines, and lovers of excellence will be have plenty to be happy with. We'll also be enjoying a scenic drive of the Montalcino hills, which are some of the most photographed of Tuscany.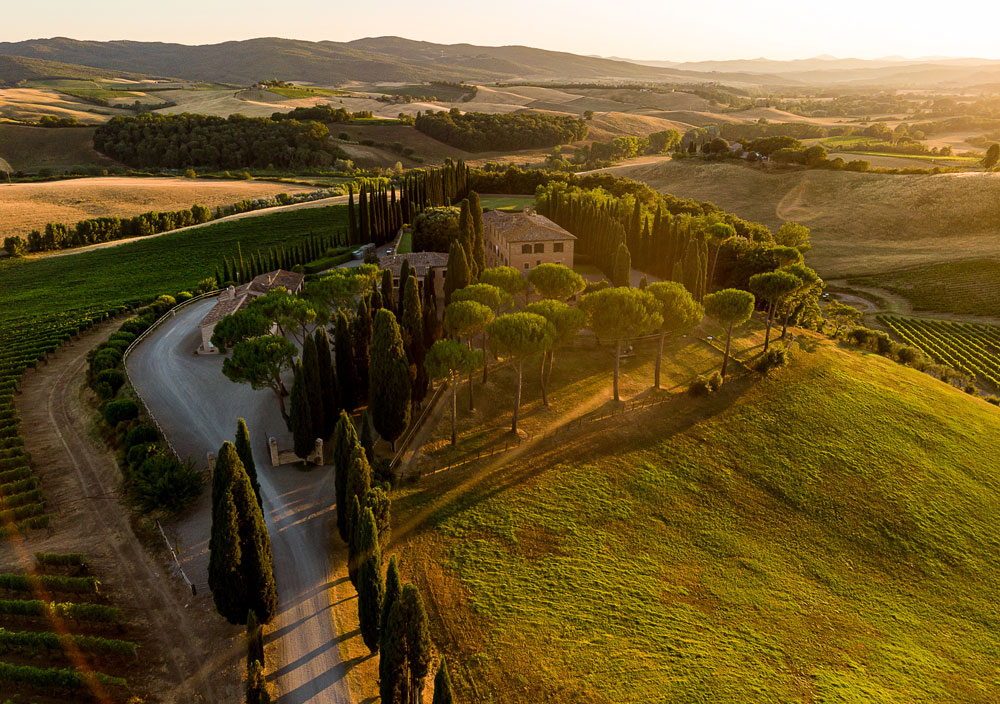 Brunello Montalcino Tour
8.30am – Our Brunello Montalcino tour gets underway as we head down the highway for a two hour drive to Montalcino. It's a long drive, but we'll enjoy some lovely scenery, and of course make a pit stop along the way.
Late morning we arrive at our first winery; a delightful family estate with breathtaking views, and everything you'd expect when thinking of Tuscany. The winery was founded in 1957, and is still family run from both a farming and winemaking viewpoint. The vineyards have have a south easterly exposure, and the location is considered one of the best in the territory. The particular micro-climate, along with the favourable soil characteristics determines the production of wines with excellent structure and elegance.
​Our next stop will be for lunch (not included in the fee), at one of the better restaurants of the area. See below for pricing
On leaving the restaurant we drive to our second winery through the gorgeous Orcia Valley (Valdorcia). We'll be making a stop or two for photos, and to simply enjoy the beauty of the area. The pace will be leisurely.
Our second visit will be to another family run winery (not included in the fee – see below). The estate has a very long history dating back to the 15th & 16th centuries, and the current owners bought the property in 2002. They focus on combining tradition to produce a classic Brunello, but innovation for their Super Tuscans which have a more international appeal. The resulting wines have gained a lot of praise with the international press, and more importantly, with the local sommeliers associations.
We conclude our Brunello Montalcino tour and have a two hour drive back return to our accommodation where we arrive around 06.30pm.
2022 price list: inclusive of all travel costs and one wine tasting with cellar tour
Discounts for families with minors under 18
2 participants € 330 per person
3 participants € 230 per person
4 participants € 205 per person
5 participants € 190 per person
6 participants € 165 per person
7 participants € 150 per person
8 participants € 135 per person
Second wine tasting & Cellar Tour €15 – 4 wines – €25 – 8 wines (per person)
This is not a group tour, prices refer to private parties
If you require something more economic check out my my tours to Chianti.