About our pricing policy in offering you the best Tuscany wine tours
If you've done some research you'll find there's no shortage of companies offering cheaper tours than ourselves. Why is that, and how do they do it? Well it's extremely simple; first they attract you by offering very convenient prices up front. They then recover their profit margin by taking you to wineries that offer them commission on sales. Some wineries even offer commission just to bring people into the tasting room.
As you can imagine these venues are very popular, and there's a never ending flow of vans and buses. You'll be treated OK, but you'll find yourself in crowded tasting rooms, and ultimately you're just one of many for the day. Of course you're under no obligation to make purchases, but if you do, prices will be significantly higher to cover the cost of the commission.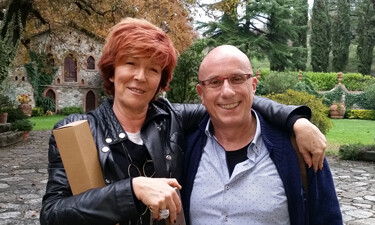 So whats the difference with us?
My partner Myriam and I have decided to take a different approach, and here's our reasoning. We go on holiday too, and it angers us if we discover someone is taking advantage just because we're "stupid tourists." We don't like being the victims of sly practices, and it goes against our principles to do this to our guests. Not to mention, we simply care about our reputation.
So our policy is simple! We believe in asking an up front fee that covers both our expenses and profit margin. There are no hidden extras, and we have no need to recover money in other ways. This leaves us free to choose our venues based on the quality of the experience, and the standard of their wines. To this end we often pay for our wine tastings. Furthermore, due to the fact our expenses are adequately covered, we take the most scenic routes not the shortest, and we're in no hurry.
Our high end Tuscany wine tours are: getting away from the crowds, slow paced private travel, personalized attention during tastings, and the best wines Tuscany has to offer. We have years of experience in touring the Tuscan countryside, we speak perfect English, and we know a thing or two about Chianti wines (please forgive the lack of modesty).
We'll put every effort into offering you one of the best Tuscany wine tours on the market, not necessarily the cheapest.